This post was written in 2012, prior to the conception of our final and definite company name, G2 Crowd. We hope you enjoy a brief look into our vision from before we fully understood what that vision would become.
Prior to launching G2 Labs, my cofounders and I spent our careers buying, using, and selling business technology, and developed cloud software that was sold and implemented for hundreds of customers.We built BigMachines from scratch into a leading SaaS vendor and premier partner of Salesforce.com and Oracle with 250 employees and more than $50 million in revenue.
We also worked with other growing companies such as OctetString and Niku, and for leading global corporations such as EMC, Fiat, GE, and McKinsey.
Playing the game
During our years in the business world, we lived through good, bad, and ugly technology projects. Our companies, our customers, and our partners all struggled in the selection and implementation of business technologies, with some eventual successes and quite a few costly failures. The technology purchasing process often went something like this:
Customers sat through dozens of pitches from different vendors promising cost-effective solutions, speedy and smooth implementation, and top-notch support. Customers then held internal meetings - often many of them - to try to discern fact from fiction, and identify which product would meet their needs.
Looking for guidance, companies would turn to Gartner and other analyst firms, only to find reports that were dated, generic, and lacking in critical evaluation.
After analyzing the incomplete, confusing, and sometimes misleading information, customers would make a selection and cross their fingers that the solution delivered as promised.
We commiserated with our partners and vendor peers about how the "game" of enterprise sales was being played. After watching this play out over and over, and contrasting this system with the ease of researching and reviewing consumer products, we realized the process for buying business technology is fundamentally broken. There must be a better way for businesses to find, select, and implement the right technology solutions.
How do we change this game?
We believe that by capturing the collective experiences of technology users across the globe, business buyers can make more informed decisions and enter projects with realistic expectations, setting them up for long-term success. We want to put customers back in control of the technology buying process.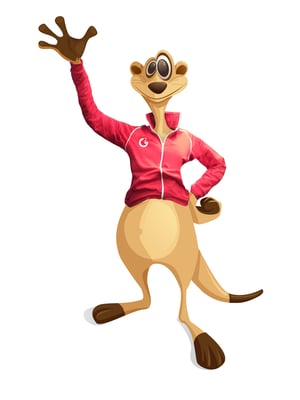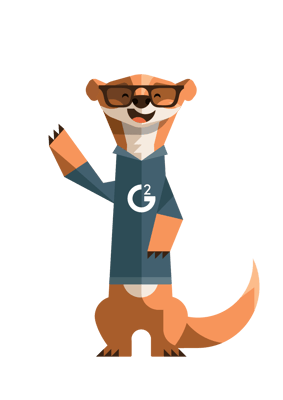 Images above feature our mongoose mascot, Monty, on the left as he was originally drawn, and on the right as he was upgraded in 2018.
We looked to the world of consumer products for inspiration. Before buying a laptop or TV, we log on to Amazon to see which have received the best reviews, and we consult TripAdvisor before booking a hotel room. If we see high star ratings and many positive reviews, we feel confident clicking the buy button on these everyday purchases. But when it comes to big-time business technology purchases, buyers still waver, hindered by a lack of credible, timely information.
So we're creating G2 Alpha, a motivated community of users to share ratings and reviews on technology vendors and products. By engaging real users and experts, we can aggregate their collective experience across hundreds of vendor selections and implementations. New insights based on authentic peer input will encourage informed decisions. Users will gain recognition and rewards for their contributions, and top contributors will emerge as valued experts sought after by their peers.
Together we will empower businesses to make confident, informed technology choices and create a space where users can collaborate and share knowledge. We're excited to change the game. Check out www.g2alpha.com to Rate the Cloud and share your expertise on business technology products.